Do you want to increase your website traffic? Search Engine Optimization (SEO) goal is to improve the appearance of a website in search engines. It's not about tricking them into thinking your site is better than it is. But rather making it easier for them to understand what your site offers and then rank it accordingly.
If you're a blogger, this means writing posts on topics people are searching for so they can find your content more easily.
You don't need any technical knowledge or experience to do this!
What is Search Engine Optimization (SEO)?
We all use Search Engines to get information by just typing in a keyword. Our searches provide us with important search results. we simply click on the desired one and get whatever we need.
Search engine optimization (SEO) is a daily process that is used to get a better rank in the search engine. This includes google and yahoo. It gives you more exposure on the internet.
In general, the earlier (and higher ranked on the search results page) a site appears in the search results list. The more frequently it will seen there, the more visitors it will receive from searchers.
What is Page Rank?
Page rank (PR) is an algorithm used by Google Search to rank pages in their search engine results.
A page's PR value is calculated using a variety of factors. Google include such things as the number and quality of links to the page.
For more information on how search engines rank pages, please read the below information.
How does Search Engine Optimization (SEO) work?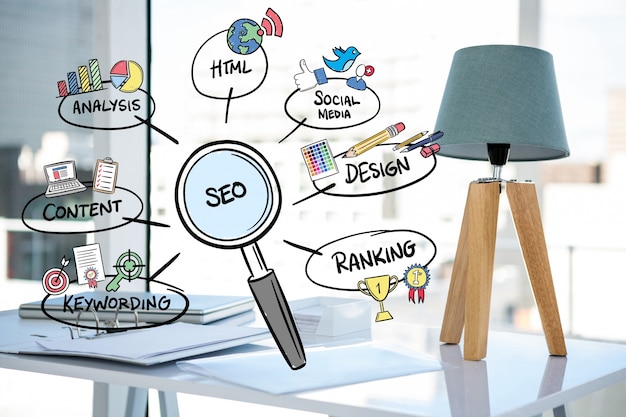 SEO works by helping your website to be found in search engines 'on the internet and not just when users type in a specific web address (URL).
For people to find your content online, you need to make sure it is 'optimized' for search engines.
To do this, you need to include certain keywords (keyword phrases) in your content that correctly describe the topic of your page.
Then, search engines will read this information and be able to understand what your page is about. Allowing them to rank it appropriately in search results.
Keyword Research
Keyword Research is a term for understanding the context of words and phrases. Potential web users may use in searches on search engines to find your website.
There are many keyword research tools available with the most popular being Google's Adwords Keyword Planner tool.
Using this tool will help you identify which words and phrases are most relevant to the content of your website. This will help you write content that people will search for, allowing you to attract more visitors.
Relevancy
Relevancy is an important factor in search rankings. It's to help search engines understand and what your web page is about.
If you've ever wondered why the results you see when searching, for one thing, are so different from another person's results. Relevancy may be the reason.
For example, if someone searches Google for 'cheap hotels in Rome'. They are probably looking for hotels that are cheap in the city of Rome.
If you create a website about your favorite holiday destinations. You don't include any information about where each destination is located. Google will think your site is less relevant to someone searching for 'cheap hotels in Rome' and may rank it lower in search results or not at all.
If your website does not appear in the search results, you cannot attract visitors to your site, so relevancy is key.
Authority
Authority can be used as a ranking factor by Google and other search engines. Because it is helps them understand how important a web page is within its given context.
The more relevant authorities websites are linking to another website. Then the more trustworthy it is and the higher ranking it should get in search results.
For example, if a lot of well-known news websites are linking to your hotel's webpage about holiday destinations. Then Google may think that your site is also an authority for other topics.
This might increase your rankings for searches on those other topics, even though your site does not directly mention them.
For example, an article about 'How to Make a Birthday Cake' may be very authoritative in the eyes of Google because big-name authorities like BBC Good Food and Wikipedia are linking to that page.
Usefulness
Usefulness is when search engines work out if people will find the content on your web pages useful.
For example, if you have a website about 'cheap holidays in Rome', it will be more useful to Google if you also include information about holiday destinations in other cities.
This will make your web page more relevant for people searching for things beyond just 'cheap holidays in Rome'.
Making sure the content on your web pages is useful is key because the better it is, the more likely it will be shared.
If people can find the information they need on your web pages, they are more likely to link to them which helps your rankings.
Some other factors affect the SEO.
1. Running social media campaigns for links
2. Building links from other websites
3. Competitor research
4. Quality content that works for users first
5. Keyword research
6. Guest blogging on relevant websites
Keep in mind that SEO is not something that happens overnight, it takes time and patience to work, but if you just start somewhere and stick with it for a while, you will see rewarding results.
You need more content.
Content is king.
You can't expect to rank well without good content, and it takes time to produce good content. You should plan for this when you are building your website (or redesigning an existing site).
If you want to get the most out of Search Engine Optimization (SEO) be prepared to do a lot of writing about your products or services.
Content marketing is not dead. If you want to rank well, you do need content that helps your users. Articles on your site or blogs are good ways to create this kind of writing.
It takes a lot of work – but it's not super complicated.
Search Engine Optimization (SEO) can be complex at first because there are so many parts to it, but even the most complicated SEO isn't that difficult to implement.
It might look daunting at first if you are not familiar with all the different areas of SEO, but don't let that scare you off.
Once you have a basic understanding of what each part does it's easy to put together a plan and get started implementing it one piece at a time.
Customers and Keywords
There is a lot of hype around keywords and rankings, but the reality is that your customers are using them.
If you can connect with your customers by targeting their search queries, they will find what they're looking for and hopefully come back to buy again.
So How Do We Know What People Want?
This is where keyword research comes in.
It's more than just choosing keywords and throwing them into your website.
You need to think like a customer and understand the words they use to describe their problem and what they're looking for, then use those words on your website to let them know you provide what they're looking for.
If that's difficult, try writing your content using the words you want to rank for.
Organic vs. Paid Results
Organic results are where your web pages show up when someone searches a keyword that is relevant to your business, products, or services.
Paid search results on the other hand are advertisements that show up at the top and side of Google page usually including a headline with a few words and a link to the business website.
Paid ads are great for instant results, but organic is where you want to be long-term because people trust the websites that show up in organic search results.
If you can make your web pages rank well organically, over time it will benefit your business more than paid ads.
Google uses several factors to rank its search results, and it's not just keywords. The main ranking factor is popularity because popular web pages tend to be high quality and trustworthy. So the more people love your website and share it with others, the better chance you have at earning a top spot in organic search results.
The Takeaways
SEO is a process that takes time, so if you're not seeing the results you want right away don't get discouraged.
The most important thing to remember about SEO is it's all based on your customer's needs and desires – which means content marketing isn't dead yet!
In fact, with Google now ranking websites higher for their popularity rather than just being keyword-rich, creating high-quality material might be more valuable than ever before.
With this in mind, start thinking like a user when writing blog posts or articles for your website and use those words as often as possible throughout the content.
This will help people find what they need from your site without having to search at all!
The best tip we can give to help you rank higher in search results is to write compelling content that solves a problem for your customers.
Having engaging and relevant content will set your website apart from the rest, and result in more people linking to it, which has a positive impact on your rankings.
Create a website that people love!